..................................................................................Contribute
..Be an Angel!


..Make A Donation
Please contribute to keep the Free Oldies Music Jukebox going. Your contribution will be used to help pay for the following major expenses in providing free music at
www.tropicalglen.com
.
Artist and Songwriter Royalties
Web Hosting
Expanding Our Selections
You can send your donation to our PayPal account at sitemaintenance@tropicalglen.com
Or you can mail a check or money order to:
.....Playa Cofi Jukebox
.....PO Box 908
.....Vieques, PR 00765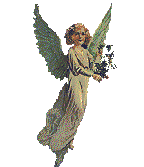 Every Little Bit Helps

Enjoy the music, and Thank You for helping us keep
the Free Oldies Music site running and growing
RecipeDirect.Net - Your Complete Recipe Source
Recipes, Cooking Tips and Cooking Videos. We are a Network of families and friends pooling generations of knowledge and Recipes Direct from our family to yours.
@ Copyright Playa Cofi Jukebox 2009 - 2014. All Rights Reserved. Performance Agreements and Requisite Royalties via ASCAP, BMI, SESAC, & SoundExchange.
Free Oldies Music - Our Musical Heritage - Playa Cofi Jukebox

Free Oldies Music, 1950s, 1960s, 1970s, Pop, Country , Blues, Rock, Jazz, Caribbean, Latin, Doo Wop, Instrumental, Beach, Disco, Gospel, Folk, Shag, Classical, Easy Listening, Current Hit Countdowns